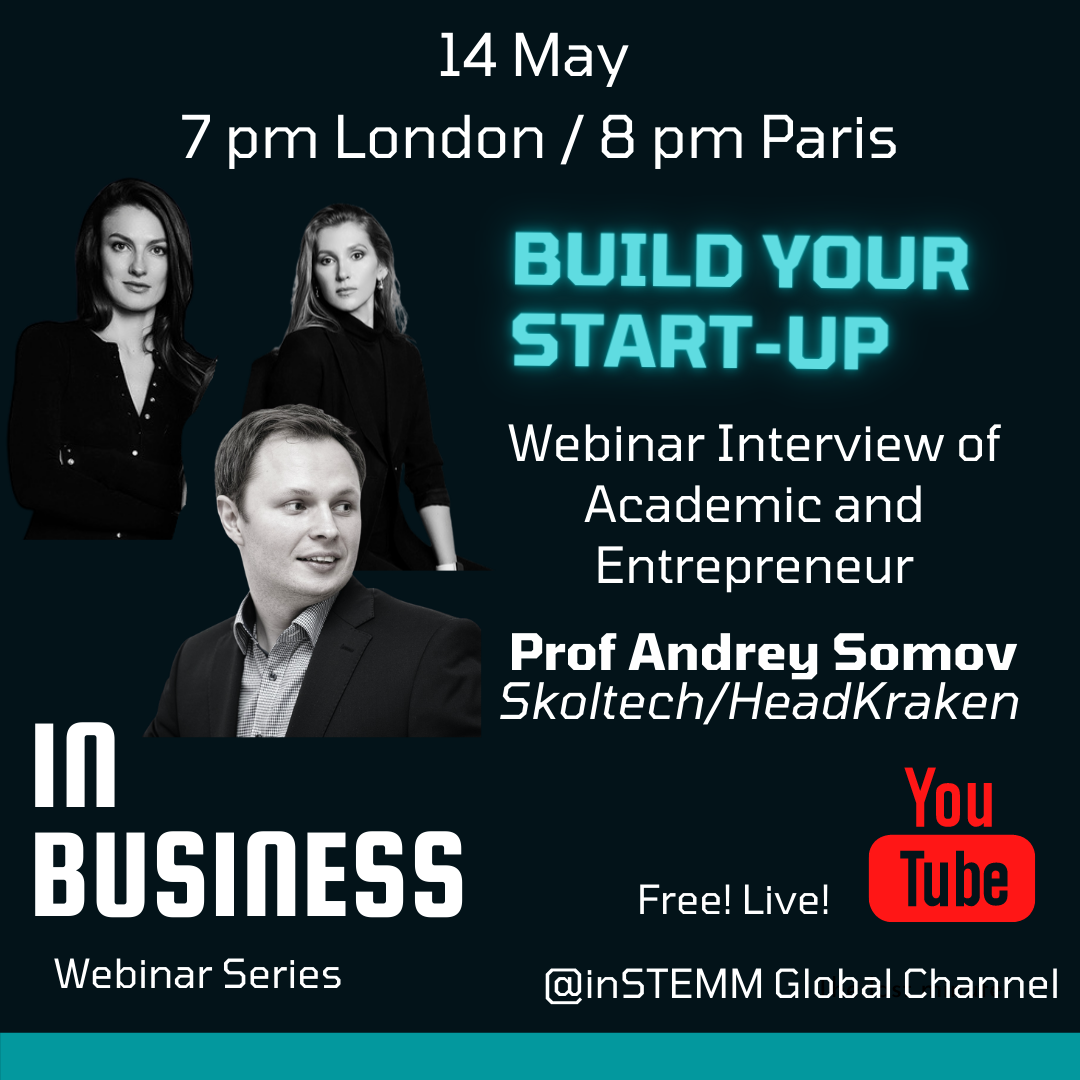 InBusiness! Webinar Series – How to startup a business? Entrepreneur Journey by Prof Andrey Somov | Tips & tricks to remember!
with
Andrey Somov
Skoltech
How to build your first tech startup? How to turn your new idea or technology into a business that can succeed and will attract investors?
If you are an innovator, scientist with no business background, starting the first venture is very difficult and complicated!
Join us at #inBusiness webinar series and learn from experts in Academia and Business all tips and tricks!
Our first speaker, Prof Andrey Somov from Skoltech, will talk about his own entrepreneurship journey and share a very valuable experience of building a successful startup, HeadKraken, at the University of Skoltech.
Live Stream at 7 pm GMT, May 14th starts here: